Special Learning Customized Solutions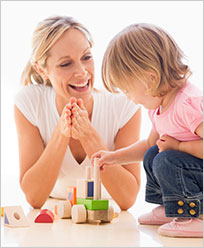 As a leader in providing the most effective, globally accessible, and scalable solutions for evidence-based autism intervention, Special Learning is continually innovating to better meet the needs of the autism community and seeking to achieve best outcomes. Our goal is to transform how, what and when new products and resources, previously unavailable to the market, are made easily accessible worldwide. At Special Learning, we know every individual with autism is special and unique, which means they need an individualized treatment approach. That also means that the assistance we provide to our clients must be customized to fit their unique needs and goals. Whenever possible, we incorporate ABA methods in the way we operate our business and our approach to developing new solutions. We understand that many situations are unique, and taking the time to fully understand your challenges will allow us to help you generate the best outcomes.
To best meet these ever-changing demands, Special Learning is proud to introduce our suite of customized solutions to best support those on the autism spectrum.
Virtual Therapy Consulting
With the growing number of individuals receiving an autism diagnosis, demand for BCBAs has never been greater. Unfortunately, there is a critical global shortage of BCBAs. With only 23,000 BCBAs worldwide, 21,000 of them residing in the United States, over 70 million people on the autism spectrum residing outside the U.S. must rely on the scant 2,000 BCBAs practicing internationally.
Special Learning recognizes that this paradigm of global supply and demand disconnect MUST change in order to ensure equality of service. This goal can only be achieved through using technology to facilitate better access. Special Learning is devoted to providing services to those individuals who are not able to access services in a traditional home, center or school setting.
Our Board Certified Behavior Analysts (BCBAs) have the credentials and experience to provide guidance for client treatment plans and offer recommendations for new avenues of treatment via the internet. Using technology, our BCBAs can offer supervision and direction to guide client programs. Support and knowledge are provided as we advance a client's program from initial assessment through development of appropriate treatment goals.
As part of our Virtual Consulting Therapy program, our BCBA team will identify and address specific needs through an Individualized Behavior Intervention Plan, inclusive of training parents and caregivers how to properly implement these programs. Using our virtual supervision system, our BCBA supervisors willprovide ongoing, data-driven feedback on a regular basis to monitor and make adjustments to the plan as necessary to ensure enduring success.
If you would like to schedule a 30-minute consultation to learn more, please eMail training@special-learning.com
Customized Supervision Review and Recommendations
Supervision for BCBA candidates and RBTs is often viewed as the weak link in the process of building the next generation of BCBAs and RBT professionals. Currently, the field lacks a systematic approach to developing and implementing supervision programs in a logical and effective manner.
Special Learning is working diligently to address this critical need. Our ABA Supervision System uses a best-practices framework, supported with detailed instruction guides and virtual supervision consultation, to provide guidance for BCBAs on how to best approach this important area. Currently, our staff of ABA experts are compiling data and experience from leading experts in the field, including Dr. Jon Bailey, to develop a systematic and data-driven approach to supervision. This program, along with the assistance of our experienced BCBAs, will provide specialized feedback for organizations or individuals who are seeking assistance to ensure the best outcomes for BCBA supervisors committed to building the next generation of the most qualified, committed group of ABA experts
If you are interested in being part of the initial testing phase for this cutting-edge approach to supervision, please contact training@special-learning.com
Customized Training Programs for Schools/Organizations
Special Learning has a vast library of training content that addresses the needs of basic to expert ABA practitioners. Through our customized training program, our training experts will work closely with you to evaluate your organization's needs in order to develop a customized training curriculum. This targeted approach to training will ensure that you spend your limited resources efficiently and effectively to generate the best return on investment.
If new content is needed to meet your organization's training needs, from onboarding new staff through ongoing professional development, our training experts are available to create new training content that is tailored to meet the specific requests of schools or corporations.
Customized ABA Supervision for Schools/Organizations
Special Learning is in the process of developing a new approach to providing virtual supervision to Schools or Organizations that do not have a BCBA on staff.
Using an ABA approach, our experienced BCBAs will perform assessments, develop treatment plans, assist with goal development for Individualized Education Plans, observe and provide feedback on student needs. Additionally, we will provide guidance and training for teachers, administrators, and paraprofessionals to transfer knowledge with the goal of creating independence for your organization. All of these services can be customized to fit the specific needs of each school or center. If you are interested in being part of the initial testing phase for this innovative approach to training and supervision, please contact training@special-learning.com